Hollis Cobb Senior Vice President of Sales, Alisha Green, is celebrating a great career with the company. In just five years, Alisha has gone from zero clients when she started with Hollis Cobb to 20 Hospital Systems throughout the U.S. In addition, she has opened up new markets for Hollis Cobb. Along with expanding the client base in early out and bad debt collections, Alisha has helped Hollis Cobb develop front end products such as pre-registration, pre-authorization, scheduling and customer service. She has also helped grow the company's insurance follow up department.
Her ability to successfully land new clients and expand service offerings is, in part, due to the 15 years she spent working in the hospital environment prior to joining the team at Hollis Cobb. She has experience managing both patient access and patient financial services departments at an Alabama hospital. Looking for a change in her career, Alisha transitioned to the vendor side when she began working in sales at a quality assurance software company, and from there was recruited by Hollis Cobb leadership.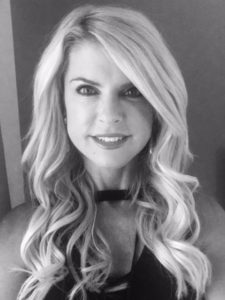 Alisha's job is filled with challenges, but she says she loves every aspect of it. Her favorite parts of her job, she said, include "closing a contract, meeting new people, developing relationships, helping clients and prospects develop solutions to their pain points and benefiting from the culture and support from everyone at Hollis Cobb." She went on to say, "We truly are family. I love the challenge of solving the problem and, of course, the satisfaction of seeing great results. I never wake up and dread going to work, and it is never boring."
A Certified Patient Accounts Representative (CPAR), Alisha also holds a Bachelor's Degree in Business Administration from Athens State University and an MBA from the University of North Alabama. When not closing new contracts for Hollis Cobb, Alisha enjoys watching her son, Garret, a rising high school senior, play varsity basketball. She also spends time working out in the CrossFit program and cheering on the University of Alabama Crimson Tide. Alisha rarely goes a day without finding a reason to shout "Roll Tide!" She said that she was born a BAMA fan explaining that "you know it is decided before birth. Plus I grew up in the Paul "Bear" Bryant days, and I look better in maroon than orange."
Alisha's happy place is any beach in the world and she aspires to move to a beach town one day. She also wants to learn to play golf, travel internationally and help her son choose the right college to get him on his way to a great career.
About her job at Hollis Cobb, Alisha said, "It has been exciting to see us expand our services over the last few years, and that has allowed us to further assist our current clients and gain new ones as well." Appreciative of the opportunity to grow at Hollis Cobb, she went on to say, "I love working for a company with such a great history and a wonderful reputation."