Meet faesm
The first name in creating better patient experiences and enhanced operational efficiencies for your financial assistance process.
See How it Works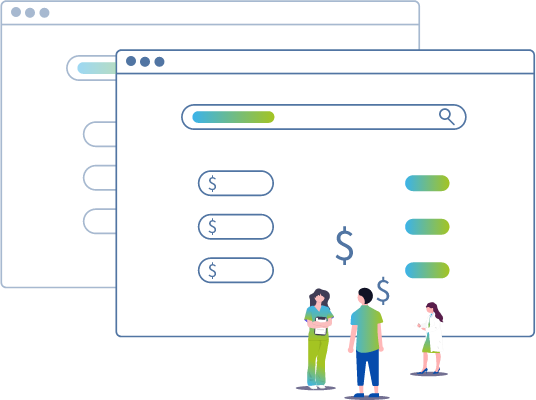 Automatic Improvements Through AI
You're going to love fae. She's smart, innovative, and ready to unleash a wealth of opportunities for you, your staff, and patients. Here are some of the things she can do:
1
Eliminate the barrier of high patient expenses
fae opens the door to financial assistance by making it easier for patients to apply so they can get the care they need, when they need it.
2
Reduce cumbersome paperwork
fae leverages technology to flatten the mountain of paperwork associated with financial assistance applications. Instead, patients can complete the process securely through an IVR (Interactive Voice Response) or web portal.
3
Potentially reduce workforce
Because patients can apply for financial assistance through different channels electronically, you can either reduce or reallocate your workforce for a leaner, more efficient operation.
4
Boost monitoring and completion rates
Currently, there's no way to know how many applications are open and incomplete. fae changes that and even reminds patients to complete their applications.
What fae Can Do for You
Increase Completion Rates
Reduce Paperwork
Reduce Overhead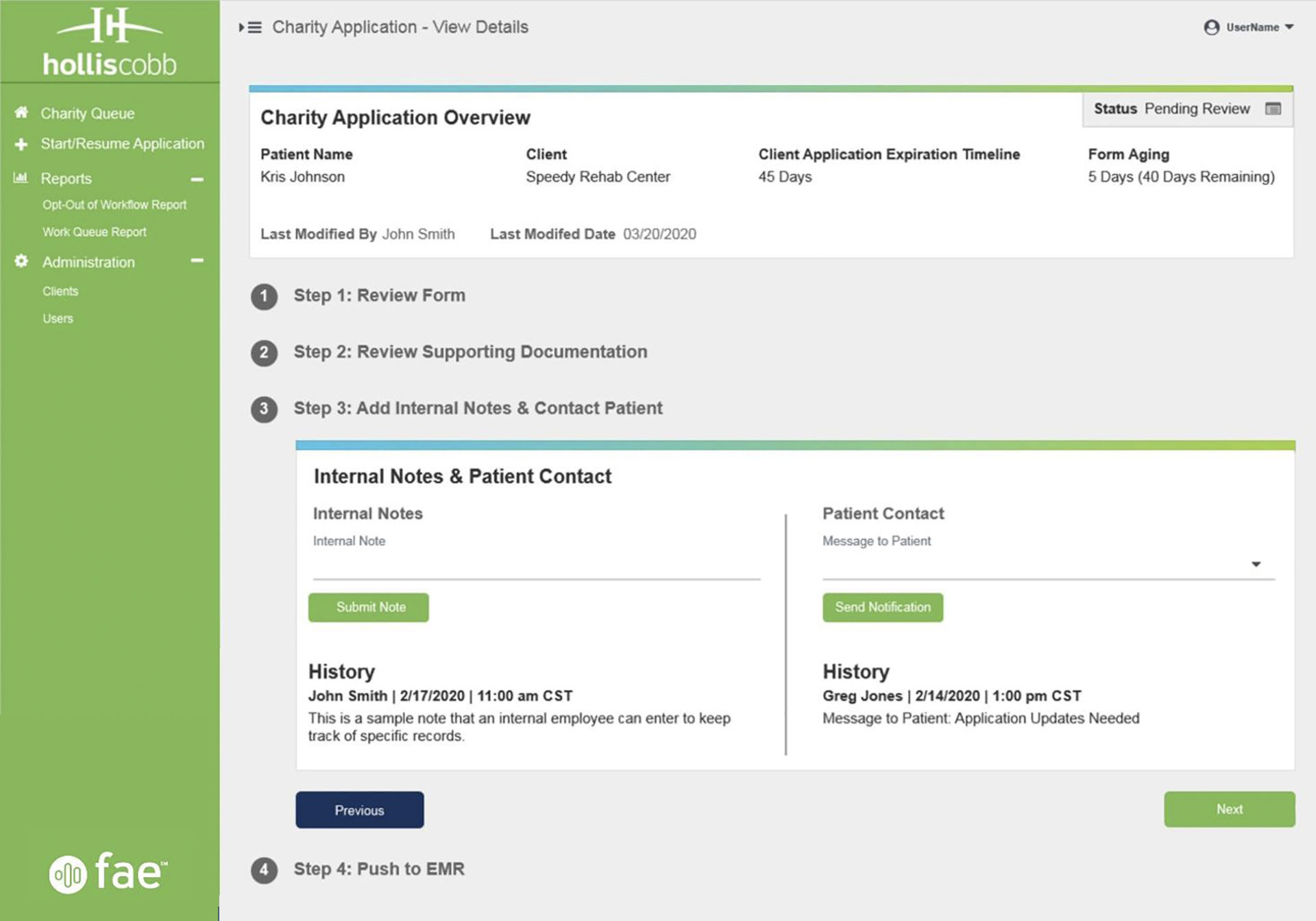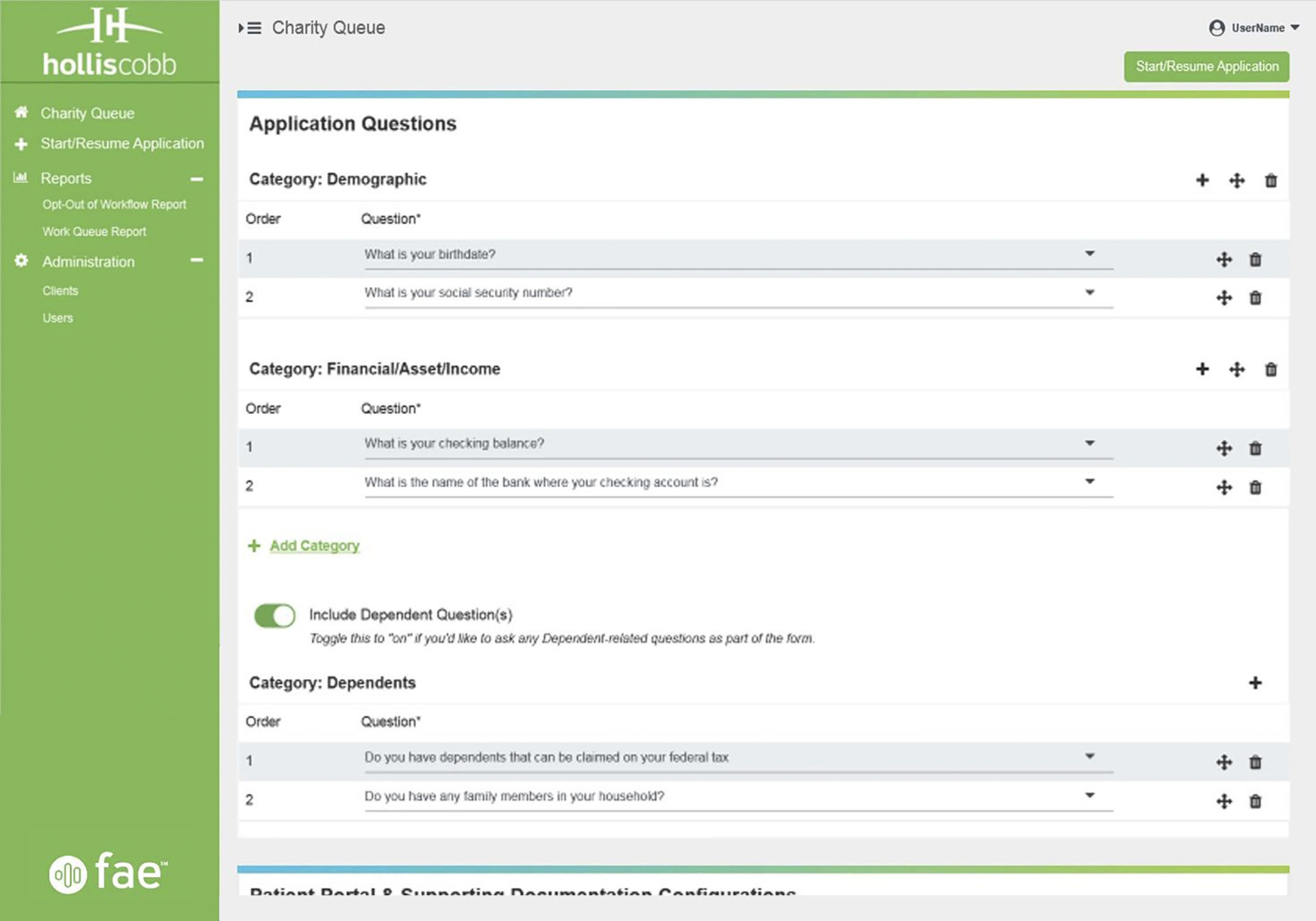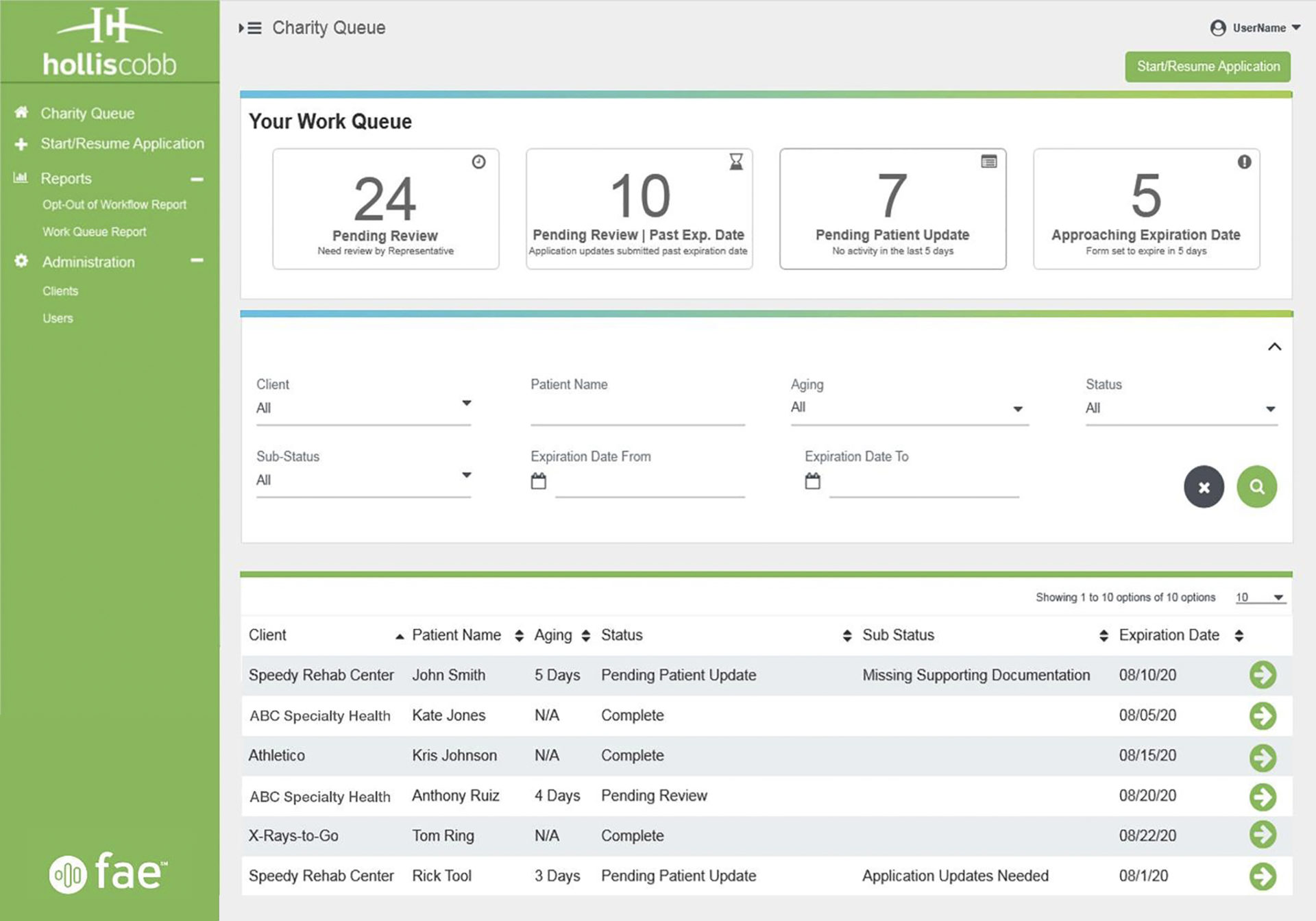 Client Set-Up
This screen allows system administrators to configure applications to meet the client's specific requirements.
Application Review
This screen allows representatives to review the content and accuracy of each application and message the applicant if any parts need attention.
Work Queue Dashboard
This screen provides representatives with a work queue dashboard to view the volume of applications and where they are in the application process. Representatives can search for applications by Client, Patient Name, Application Age, and Status.
Questions? Let's Get Started.