Introducing passagesm
Pre-authorization AI that leads you on the path to increased throughput, reduced expense, enhanced revenue, and a better patient experience.
See How it Works
passage Transforms Pre-Authorization by Utilizing AI and Machine Learning to Streamline the Entire Process.
What passage Can Do for You
Increased Throughput
Reduced Expense
Reduced Denials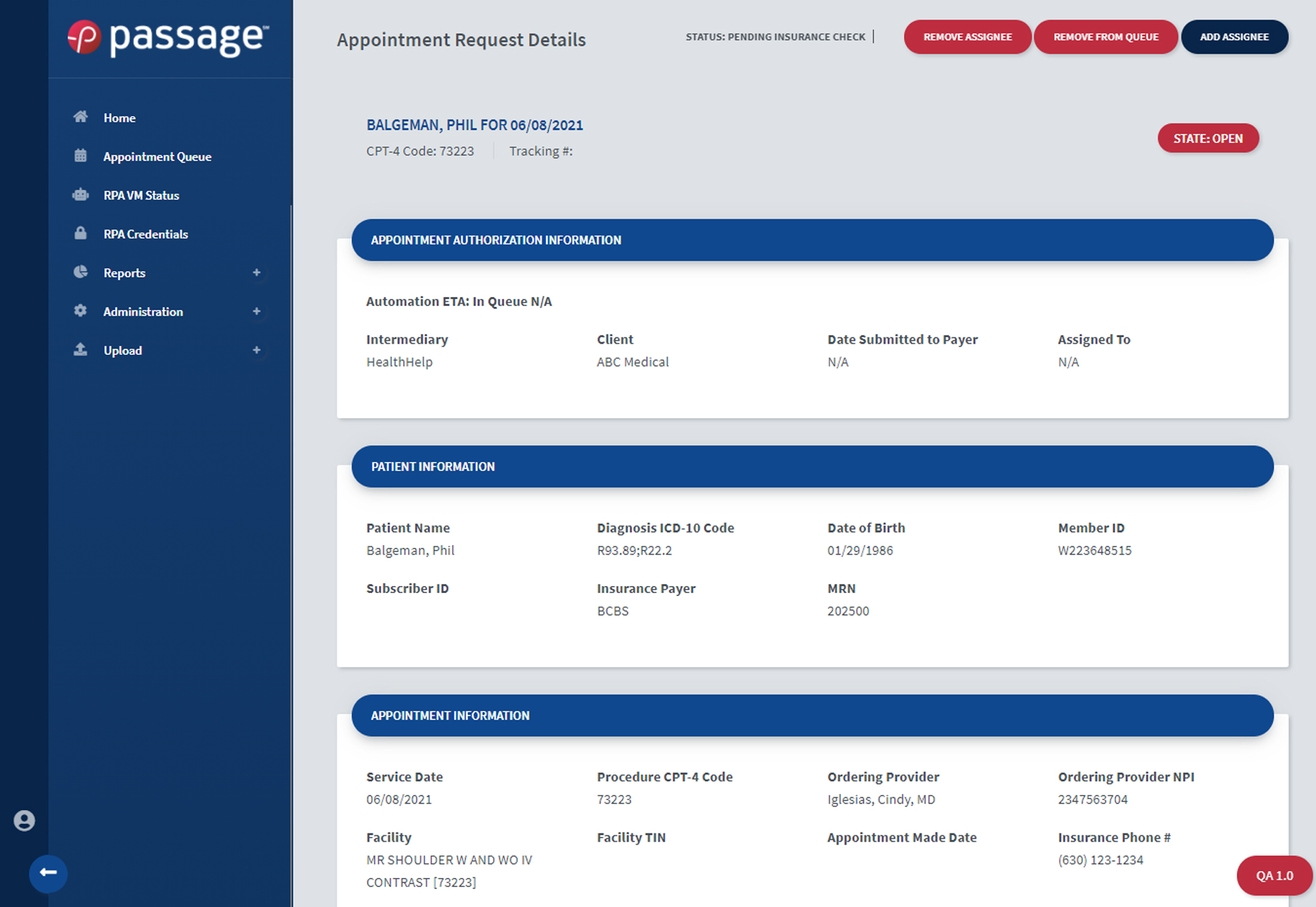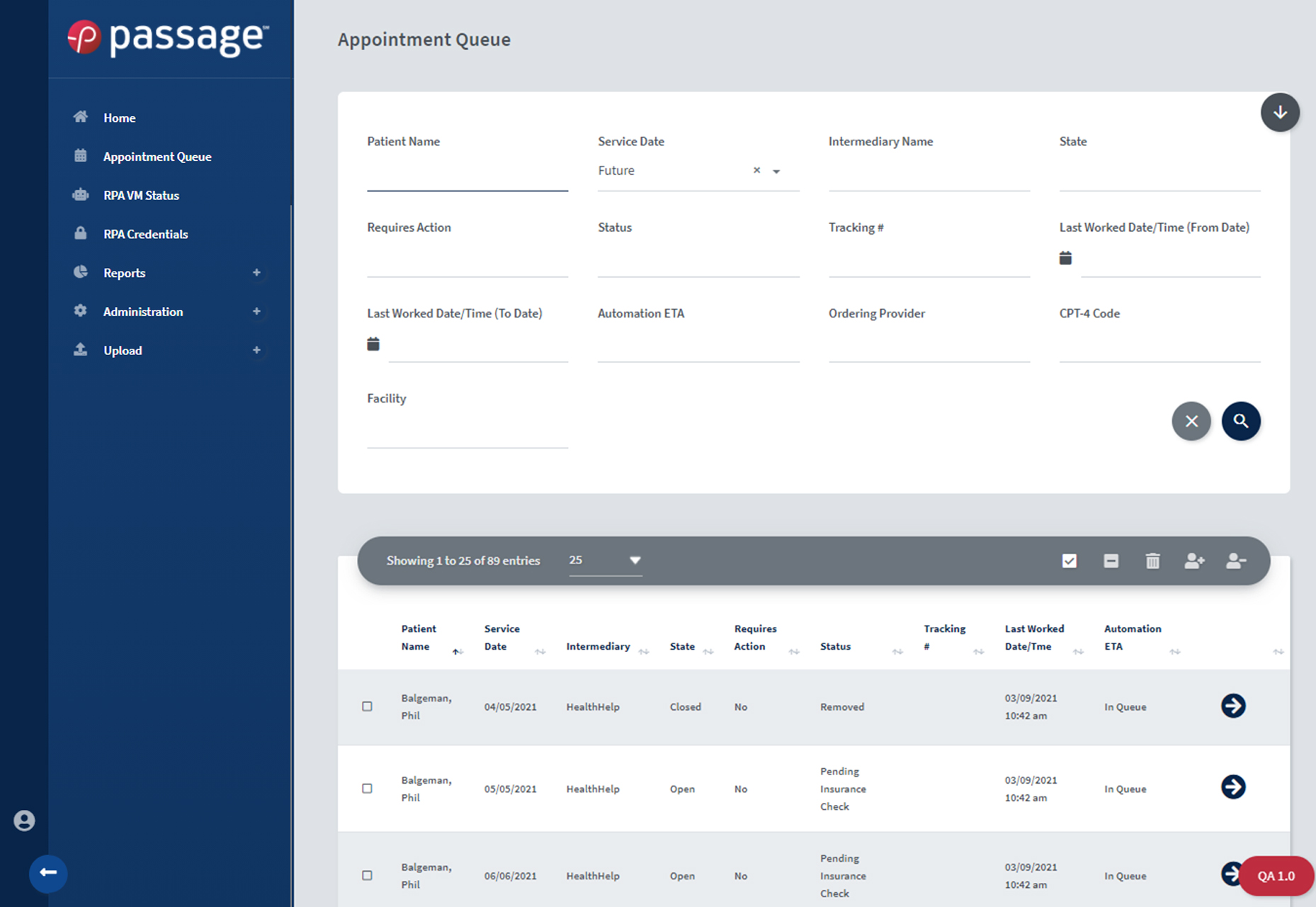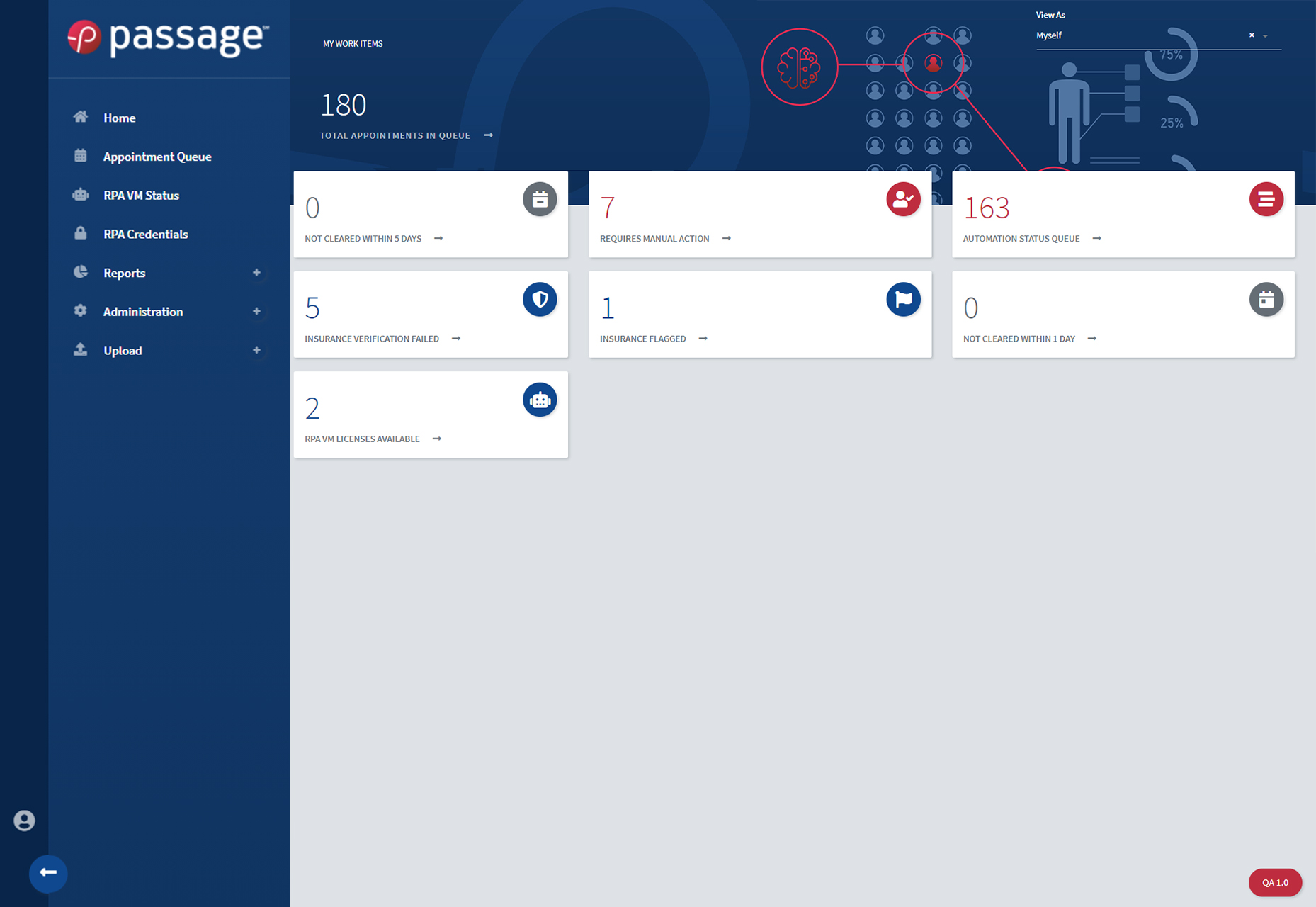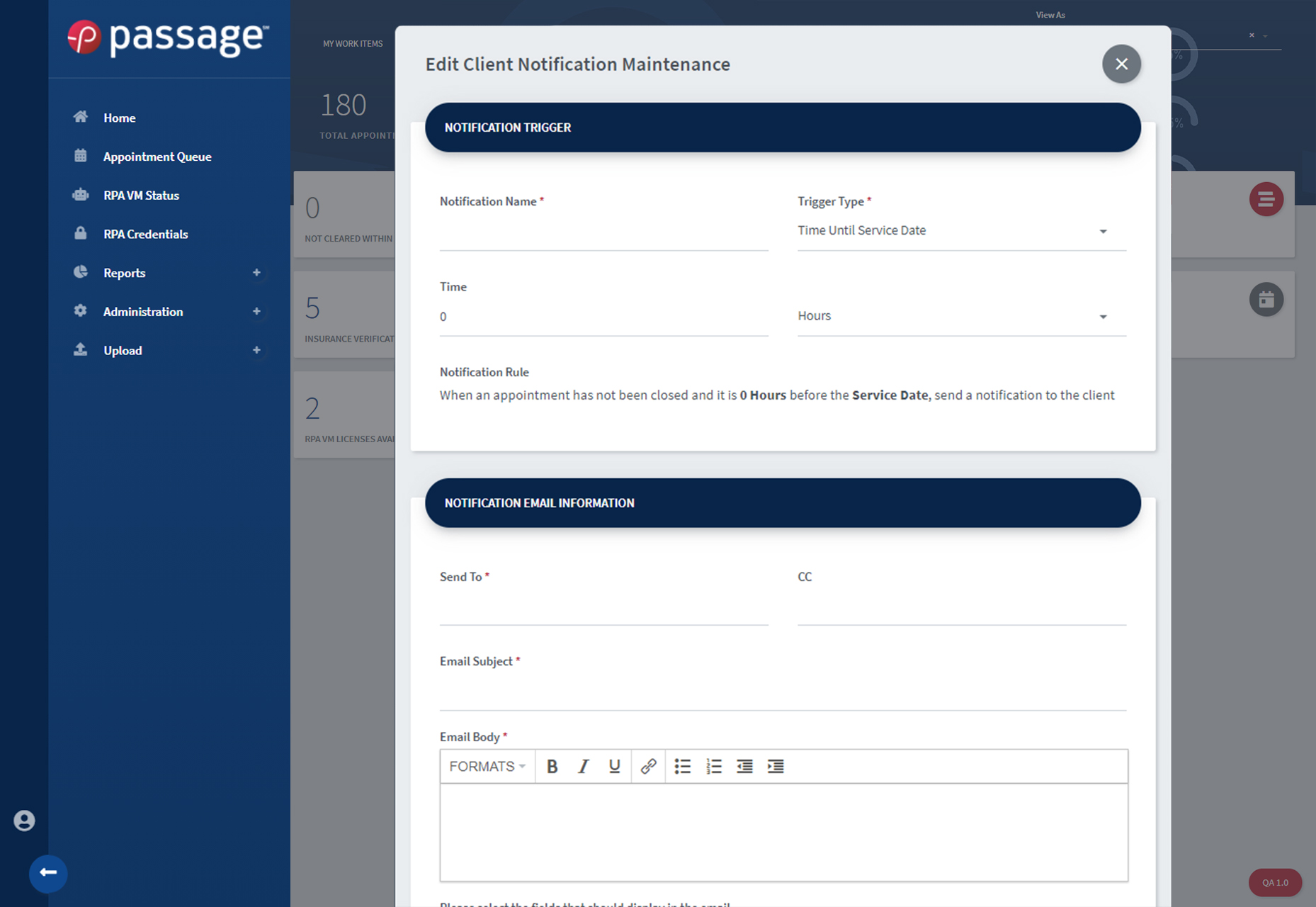 Appointment Queue Details
In practice, this information is scattered across several disparate locations within the EMR. passage automatically organizes all data elements an agent needs to obtain a prior-authorization determination. passage uses quick links that allow users to quickly navigate to relevant sites, streamlining manual payer interactions.
Appointment Queue
passage allows the user to quickly drill-down on appointments using a robust array of selection criteria. This flexible dashboard provides full visibility into each appointment at the click of a button.
Home Page
passage combines workflow management with intelligent work automation to provide agents a quick and efficient way to organize their workload. This dashboard offers agents and managers a real-time look at the total number of outstanding appointments, appointments being processed automatically, and appointments that require immediate action.
Notification Details
passage can automatically send authorization status notifications using customizable business rules. passage will pre-populate all required patient appointment data, reducing the time spent by the agent drafting cumbersome emails.
Procedure Evaluation
Utilizing AI and machine learning, our software will determine if the procedure requires prior authorization.
Authorization Initiation
Utilizing Robotic Process Automation (RPA), our software will electronically initiate an authorization request through the Payer's web application.
Systematic Status Updates
By leveraging RPA, our software will continuously communicate with the Payer's web application to obtain the status of previously submitted requests.
Financial Clearance
Once a determination has been made, our software will document the results in the host EMR and status the account as "Financial Cleared."
EMR Compatibility
Data required to submit an authorization will be sourced automatically from host EMR.
Questions? Let's Get Started.