Hospitals nationwide did not expect to lose billions of dollars in patient care revenue in less than a year, yet that is what has happened as a result of the Covid-19 pandemic. According to the American Hospital Association (AHA), in the first three months of the pandemic U.S. hospitals lost 50% of their emergency visit volume, 70% of their surgical volume and 30% of their inpatient admissions. Over $300 billion in hospital revenues evaporated in 2020, and hospitals are still reeling from that revenue loss as 2021 approaches the fourth quarter.
In addition, hospitals are experiencing a significant decline in commercially insured patients as a result of job loss, along with an increase in Medicaid, ACA exchange and uninsured patients. Hospitals have had to reduce staff due to necessary budget cuts and have also lost staff due to vaccination requirements. The U.S. Department of Labor reports that approximately 27 million people are receiving unemployment benefits due to job loss and business closings. At least 10 million of those no longer have any kind of health insurance coverage.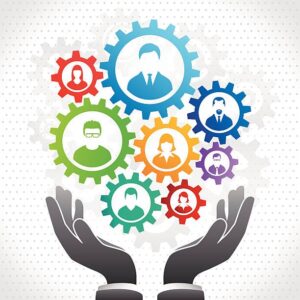 The Hollis Cobb team has been working diligently throughout the pandemic to help hospitals find innovative ways to cut costs and make current revenues stretch farther. In the last year, there are five ways Hollis Cobb has been assisting clients through the pandemic, and our team stays engaged with clients to discover more ways that we can be of service.
Staffing
Our staffing service has exploded as we assist clients with short-term catch up projects or ongoing staffing needs. We continue to provide staffing in most areas of the revenue cycle with pre-authorization, registration, scheduling, customer service and pricing line currently the areas of greatest need for our clients. Hollis Cobb screens and interviews applicants, conducts background checks, handles all training for each project and provides equipment and benefits for the staff. Our clients pay us a reasonable hourly rate for the staff we provide, saving considerable budget dollars that can be reallocated to other areas.
Small Balance Insurance Follow-Up
Often insurance follow-up on small balance accounts is just as time-consuming as follow-up on larger balances, but revenue is much less. Hospital staff may put off following up on the smaller balance claims due to time constraints and end up losing that revenue. Outsourcing small balance insurance claims at a designated age has helped our clients recoup that revenue, keep the small balance claims resolved in a timely manner and enabled their insurance staff to focus on the higher balance claims. The result, even after our nominal service fee, has been increased revenue generation for our clients.
Resolution of Technical Denials
Hollis Cobb's insurance department staff has extensive experience resolving technical denials, and typically works a queue directly in the client's system. Assigning the technical denials to Hollis Cobb's team enables our clients' staff to concentrate on more difficult, and often higher dollar, clinical denials. The return on investment for our clients using this service has been tremendous as additional dollars are recouped sooner in the revenue cycle.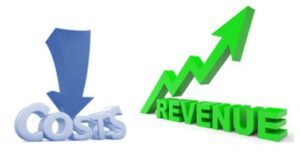 Bundling Services for Lower Fee Rate
As our clients have discovered that we provide many front end services as well as back end, they have been contracting with us for multiple services for a lower fee rate. Hollis Cobb service offerings include, but are not limited to:
Collections – early out and bad debt
Insurance Follow-Up
Customer Service
Pre-Authorization
Registration
Scheduling
Price Estimation
Denials Management
Credit Balance Resolution
A/R or System Conversion Clean-Up
Special Projects
Our clients have simply added addenda to their existing contracts and provided our team with additional system access enabling us to assist in other areas of the revenue cycle.
Software Applications
At the beginning of 2021, Hollis Cobb rolled out two software applications that leverage artificial intelligence to streamline the financial assistance application and the pre-authorization processes.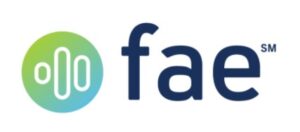 Our financial assistance expert app (fae) streamlines the application process for patients, making it easier and faster for them to apply for financial assistance through a web portal or IVR (interactive voice response) instead of completing a mountain of paperwork. The system sends reminders to the applicants for next steps and information they need to upload, and sends updates to the clients detailing how many applications are completed and where outstanding applications are in the process. This electronic method allows our clients to reallocate staff to other revenue-generating positions within the revenue cycle, thus increasing operational efficiencies. The result is an increase in financial assistance application completion rates, faster approvals and an overall improved patient experience.
Our pre-authorization automated tool, known as passage, utilizes artificial intelligence and machine learning to determine if the patient's

procedure requires prior authorization. If so, our tool will use robotic process automation (RPA) to electronically initiate an authorization request through the payer's web application. The RPA will continue to communicate with the payer's web application until the patient is financially cleared for the procedure. The passage tool is compatible with hospital EMR and will document the hospital system throughout the pre-authorization process.
Hollis Cobb leadership is always looking for new and creative ways to assist and support our clients as we together face the impact of Covid-19 on our communities and healthcare systems.