Increasing demands from our clients in these challenging times in healthcare resulted in Hollis Cobb seeking a full time recruiter to add to our growing staff. With our front end services expanding and our early out and bad debt clientele growing, Hollis Cobb found the need for someone to recruit qualified and skilled employees to work internally and also onsite at client facilities. After a wide search, the company found Renika Ball-Taylor to fill that position. Renika is unique in that she has both healthcare and human resources experience. She has settled in at Hollis Cobb and is proving to be a tremendous asset.
With over 12 years' experience working with Children's Healthcare of Atlanta and WellStar, Renika has personally served in patient registration, customer service, refunds, collections and unit secretary roles. As these are the types of positions Hollis Cobb seeks to fill both internally and at client sites, Renika's work experience gives her the ability to know firsthand what these positions entail, and what types of candidates might be the best fit. In addition, she has worked in Human Resources recruiting for positions in manufacturing, logistics, productions, quality assurance, maintenance and administration.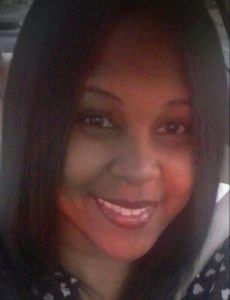 Renika said she applied for the recruiter position at Hollis Cobb when "an employee who works for Hollis Cobb spoke highly of the company, so I decided to pursue the job to become a part of the team." She went on to say that her healthcare experience was what helped her land the recruiter job. In describing what she does and what she likes about human resources work Renika said, "I am responsible for recruiting for the needs of multiple facilities, and I assist as needed in other areas in HR. I learn the needs of each manager and fill positions based on those needs and qualifications. I love helping others and believe in treating people the way I want to be treated, such as being fair and open-minded."
A certified accounting specialist who is also manager/supervisor certified, Renika holds a diploma in HR Management and is currently working on her Bachelor's Degree in Human Resources. She said her greatest challenge thus far has been learning and becoming familiar with all of the different healthcare facilities Hollis Cobb represents and the customized service offerings provided to each one. She strives to successfully fill the needs in each area in a timely manner. Renika said she loves working with HR Director, Mitzi Burks and Training and Compliance Director, Wendy Kukla. "They have been one-on-one with me since the day I started, and have provided all resources needed to fulfill my job effectively," Renika said.
Born and raised in Atlanta, Renika and her husband have four children. Their oldest son graduated this year and they have two more children graduating next year; therefore preparing children for college and sending them off has been a new adventure for the family. When not working, Renika said she loves her time with her family and every year hosts an Easter Field Day in the neighborhood. She loves to sing, even though she said it is not her best talent. Renika and her husband host a monthly group called Open for Discussion in which family and friends gather to discuss life, family, politics and other hot topics while they enjoy food and drink. This time is important to Renika and her husband for the purpose of winding down and taking a breather.
Renika said she is grateful to Mitzi and Wendy along with COO, Floyd Lawson, for seeing her potential and giving her the opportunity to become a part of a growing and successful company. She has begun to successfully identify some excellent candidates for positions both internal at Hollis Cobb and at our client sites.