With Hollis Cobb's acquisition of Gragil Associates, just outside of Boston, the company gained the expertise of Gragil's VP of Operations, Lisa Wynne. Gragil Associates is a full service revenue cycle management firm specializing in healthcare receivables. The company assists providers in the northeastern U.S. with extended business office, bad debt collections and insurance follow-up services.
In her role at Gragil, Lisa oversees the day-to-day operations of Earlyout, Bad Debt and Third Party Receivable projects. She brings to the table 33 years' of experience in the industry as well as strong relationships with Gragil's many healthcare business partners. In fact, Lisa says the best part of her job is working with the people and providers with whom she has established a long-term bond of trust and respect over the years.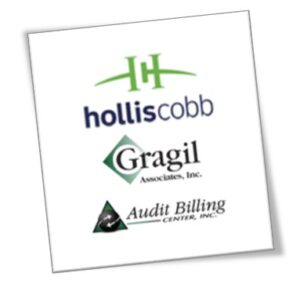 Lisa explains that her current goals include bringing Gragil Associates and Audit Billing Center, the extended business office arm, through the current high growth phase and transition to Hollis Cobb. She is working hard to fully integrate everyone at Gragil into the Hollis Cobb team. Lisa's knowledge, expertise and respect she has earned from her staff are highly valuable to Hollis Cobb leadership as this transition progresses.
During her three decades with Gragil, she has held numerous positions, receiving promotions over the years, and eventually landing in her current role as VP of Operations. At the age of 19, Lisa began working in collections while she attended college at night. She quickly moved up to the position of on-site in third party insurance recovery for Boston Hospitals where she stayed for five years. While working with the Boston Hospitals, she began establishing long-lasting relationships with providers and other colleagues in the industry. Lisa also has experience as a Cash Control/Clerical Supervisor, Earlyout Manager and Insurance Follow-Up Manager.
Lisa says time management is the most challenging aspect of her job, noting that the advanced technology and automation at Hollis Cobb has immensely improved her ability to manage her time most effectively. Along with her hands-on experience in the industry, she has taken courses at Bridgewater State College and Northeastern University to advance her knowledge and education.
A native of the Boston suburb of South Shore, Lisa now lives in Brant Rock, MA with her family. She has three children in college, Bridget, a senior, Carly, a junior and Matthew an incoming freshman. Lisa enjoys outdoor activities and traveling to visit family in Vermont and Florida. She says she has enjoyed her visits to Hollis Cobb's main office. "I want to thank everyone for being so friendly. I appreciate everyone assisting me when I visit the Duluth office," Lisa said. In turn, the team at Hollis Cobb appreciates all of the work Lisa has put into making this acquisition another successful one for the company.