Always ready to support our clients, especially when golf is involved, Hollis Cobb leaders will be busy this month with benefit golf tournaments established to raise funds for some of our Atlanta area clients.
The 3rd Annual Emory Healthcare/Atlanta Heart Association Golf Tournament is slated for Monday, August 13. A Gold Sponsor since the tournament's inception, Hollis Cobb leaders are pleased to support this cause again. Playing in the tournament at the historic East Lake Golf Club will be Hollis Cobb CEO, Greg Hocutt and CFO, Ken Rubin.
East Lake is the oldest golf course in the City of Atlanta. Established in 1904, the course was the home of legendary golfer, Bobby Jones. All proceeds from this benefit golf tournament will go to the American Heart Association (AHA). Emory has partnered with the AHA for many years, and is a major Georgia fundraiser for the organization.
Hollis Cobb leaders will also be playing in the 25th Annual WellStar Foundation Golf Classic on Monday, August 27 at the Marietta Country Club in Kennesaw, Georgia. This year, Hollis Cobb will serve as a Bunker Sponsor for the event which, over the years, has raised in excess of $1 million, all of which has gone toward advancing healthcare services in the communities served by WellStar facilities.
Proceeds from this year's Golf Classic are specifically earmarked for equipment for WellStar emergency and trauma departments, including specialized medical technology, educational trainings and resources used to treat critical injuries. The WellStar Foundation has supported WellStar Health System for over 30 years with the goal of helping the facilities achieve world-class care in their communities.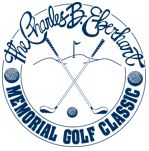 Also on Monday, August 27, directors and managers from Hollis Cobb's Operations Team will be playing in the 24th Annual Charles B. Eberhart Memorial Golf Classic to benefit the DeKalb Medical Foundation. This year's golf classic will take place at the beautiful Atlanta Athletic Club in John's Creek, Georgia. Hollis Cobb is serving as a Silver Birdie Sponsor of this fundraising event.
The dollars generated from the golf classic will help to fund upgrades to DeKalb Medical Center's surgical suites. Funds are earmarked for new equipment, including tables, monitors and updated lighting. The patient experience will be enhanced by these upgrades as surgical procedures will be streamlined and wait times reduced. The upgraded medical technology will provide patients with better overall care.
Hollis Cobb Associates is more than a revenue cycle business partner for our clients. Our team is dedicated to supporting our clients in every way possible in their goals of achieving excellence and providing the best possible care for their patient populations.