Hollis Cobb is fortunate to have brought two new Key Client Executives on board with the acquisition of Gragil Associates in Boston. The two are highly experienced and are a tremendous asset to the Hollis Cobb Client Services team.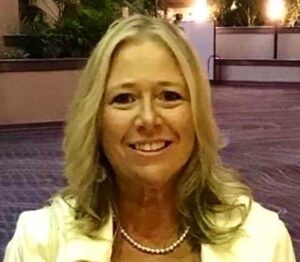 Christine Conway
Christine Conway has been with Gragil Associates for 10 years working to resolve client and patient issues and representing the company at regional and national healthcare conferences. A self-described problem solver, Christine thrives when working with clients to help solve their many challenges, and strives to give them multiple options designed to make their jobs easier.
She especially enjoys representing the company, and working in the booth at trade shows including HFMA (Healthcare Financial Management Association), MAPAM (Massachusetts Association of Patient Account Management) and AAHAM (American Association of Healthcare Administrative Management). Christine is a people person and enjoys interacting with clients, colleagues and competitors.
Christine started in the industry while in college studying business administration. She worked part-time as a collector, enjoyed the work and stayed with it, later moving into a position as a biller. She left the workforce for several years to raise her three daughters, returning a decade ago after they were older.
Right now, her biggest challenge is learning new tasks and processes since the acquisition by Hollis Cobb, and her main goal is to successfully transfer into her new role in Client Services. "I believe strongly, where there is a will there is a way," Christine said, adding that "I appreciate all the positive changes that I am experiencing along with working with a great group of people."
Born and raised in the suburbs of Boston, Christine and her husband and children moved to South Shore 26 years ago. She treasures time with her family, reading and traveling – particularly to beach destinations. The entire team at Hollis Cobb has enjoyed Christine's energy and enthusiasm and working with her as she assimilates into the Client Services area.
Heather O'Connor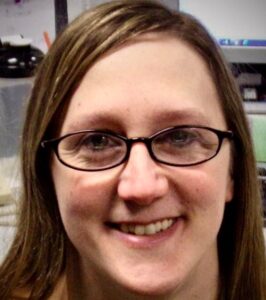 Heather O'Connor has been with Gragil Associates nearly 20 years, and is a favorite among the Boston-area clients as well as her co-workers at both offices. She performs a wide variety of duties for her clients on a daily basis, all with the goal of getting their accounts resolved and helping Gragil and Hollis Cobb meet or exceed their clients' goals.
Working in revenue cycle management is in Heather's family. Her mother was a collector at Gragil when Heather was in college. In 2002, her mother told her about a part-time cash posting job open at Gragil which was perfect for a college student. Heather applied, got the job and loved working at the company. In 2006 she applied for an opening in the Client Services Department, and has thrived working with the company's clients.
"I love helping our clients accomplish their goals and having them feel like we are always there for them," Heather said, adding that, "I also like helping fellow employees, even in other departments, and being a team player.
Since the acquisition by Hollis Cobb, Heather has met the challenges of going through a system conversion, successful but still challenging. She said she loves the automation that Hollis Cobb has brought to Gragil which has made her job easier, and has worked hard to learn the new aspects of her client services position.
A life-long resident of Massachusetts, Heather lives about 30 minutes south of Boston. She lives very close to her brother and spends a lot of time with her nieces when not working. At the office, Heather is known as the Gragil baker. She loves to bake, and prior to the Covid pandemic, every holiday season she served as the go-to person for the annual Bake Sale. Heather would organize the Bake Sale each year to raise money for a family Gragil would adopt for the holidays, and she hopes when Covid subsides, the holiday baking festivities can resume.
She has visited the Atlanta office numerous times and said that she loves the warmer weather. Although she grew up in the Boston area, she does not like the extremely cold winter temperatures. The Atlanta Client Services Team has enjoyed their time working with Heather and learning about the clients Gragil serves in the northeastern U.S.
The entire team, from Operations to Sales, are happy to have Christine and Heather onboard and look forward to working with them in the years to come.