Willi Martin, Hollis Cobb's newest Human Resources Recruiter, joined the HR team almost two months ago. She brings a wealth of knowledge from her past job experiences sourcing and recruiting talent for large corporations, as well as an abundance of energy and enthusiasm. A certified Senior Professional in Human Resources, Willi searches for and screens applicants looking for ideal candidates to staff Hollis Cobb's latest client projects.
"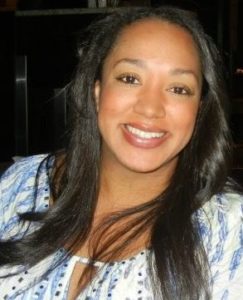 My love for HR started when I was a teenaged clerical worker at Target," Willi explained. Her manager began assigning her tasks involving new hire paperwork, orientations, benefits enrollment and other aspects of the hiring process. "When I extended my first offer to a candidate, that is when I knew that this is what I wanted to do for the rest of my life," Willi said, going on to explain that helping candidates achieve their career goals and improve their living situations is something she finds very satisfying and fulfilling.
A native of Minneapolis, and a die-hard Prince fan, Willi lives in Metro Atlanta with her two sons. When not recruiting new hires for Hollis Cobb, Willi enjoys volunteer coaching for competitive cheer teams. She has been the Cheer Director for the Lawrenceville Youth Association for 14 years, and she is also co-director of the CheerTastic Co. Recreation Competition Team.
With all of the growth Hollis Cobb is experiencing nationwide in new client contracts and expanded business lines, Willi's expertise at recruiting talented staff for the Hollis Cobb team has already made a difference.