Hollis Cobb leadership recently promoted three outstanding staff members. Avis Moore was promoted to Patient Access Manager; Melissa Gammage earned a promotion to Insurance Follow Up Manager and Sydia Garcia was promoted to a Collection Manager position in the Customer Service area.
Avis Moore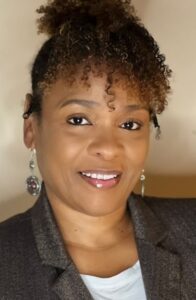 Avis Moore has been with Hollis Cobb for 2.5 years and currently manages patient access projects in Georgia and Ohio. Avis  started her career in healthcare twenty years ago as a medical assistant, going on to become a certified insurance biller and licensed coder. "I've gone from the back office to working the administrative side, and I love being able to care for patients in many different ways," she explained.
A native of Macon, Georgia, Avis moved to the Atlanta area in 1985. She has worked on both the hospital and physician sides, and has an Associates' Degree in Healthcare Administration. Avis said she enjoys obtaining authorizations for patients so that they can receive the care that they need, and loves working with her clients and co-workers as well.
"My goal," she said, "is to make sure my clients get top notch service from us at Hollis Cobb, and as a manager, I make sure to keep my team motivated and supported." In her spare time, Avis enjoys crafting and baking. "I love to do new things to stay busy," adding that, "Anything I can find to make or bake on YouTube, I will try."
As Hollis Cobb's Patient Access Department continues to grow, the company leadership is looking forward to seeing Avis continue to shine among her peers.
Melissa Gammage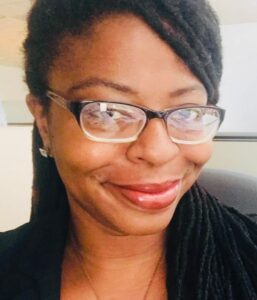 Although Melissa Gammage has only been with Hollis Cobb for a few months, she has proven herself to be a standout, and has been promoted to Insurance Follow Up Manager over a project in Pennsylvania. Melissa said that she appreciates the way Hollis Cobb trusts employees and managers. "Companies who trust their employees matter a great deal to me, and the opportunity to set my own work-life balance is immense," she commented.
Melissa has lived in Atlanta for over 20 years and holds an Associate's Degree in Political Science and a Bachelor's Degree in English Literature. "I am passionate about helping my team members tackle their biggest challenges," she said. Melissa said her greatest goal is to increase her personal knowledge and continue to grow with Hollis Cobb. When not at work, she participates in charity walks to benefit cancer patients.
As Hollis Cobb continues to take on more insurance projects from healthcare facilities all over the U.S., Melissa will play an integral role in keeping clients, patients and employees happy.
Sydia Garcia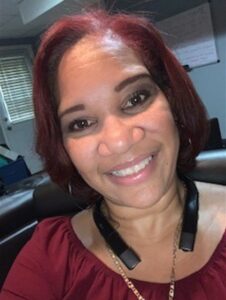 Celebrating 10 years with Hollis Cobb this year, Sydia Garcia has been promoted to Collection Manager over a customer service team serving a large Georgia hospital system. Sydia was recruited 10 years ago by a Hollis Cobb department director who had worked with her at another company. She began her career in collections at Equifax in 1993 and has remained in the industry through the many changes and challenges for nearly 30 years.
Sydia is originally from Panama, but has lived in Atlanta since 1988. Prior to settling in healthcare collections, she gained experience working on retail, utility and student loan accounts. Sydia has a degree from DeKalb College. "I enjoy assisting patients in resolving their medical bills," she said, adding that, "I see every challenge as an opportunity for growth." Sydia explained that one of her main goals, as Hollis Cobb continues to expand and grow, is identifying challenges in her department and implementing changes that will improve the day-to-day operations.
When not working to support and manage her team at Hollis Cobb, Sydia spends time Salsa Dancing, a hobby she greatly enjoys. The leadership at Hollis Cobb looks forward to the ideas Sydia is sure to have to help improve the workflow and processes so vital to the success of her team.