Always ready to support our clients and the communities they serve, Hollis Cobb Associates will be a Silver Birdie sponsor again this year for the 23rd Annual Charles B. Eberhart Memorial Golf Classic. Set for the morning of August 28th, the event will take place at the Atlanta Athletic Club in John's Creek. Hollis Cobb Early out Director, Joshua Best and Patient Access Director, Steven Hecht, along with associates from DeKalb Medical Center, will make up the Hollis Cobb team.
Chairperson of the tournament, Dee Keeton, expressed her gratitude and support to the sponsors of this year's event. "We couldn't do this without the support of the community," she said, adding that the sponsors "have given generously to ensure the success of this tournament." A nurse and Director of Patient Care Services and Quality at DeKalb Medical Center, Ms. Keeton said, "DeKalb Medical is committed to providing specialized and personalized care for our patients, and we are excited that this tournament can help us better serve all those who turn to us for surgical needs."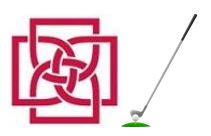 Proceeds from this year's tournament will provide vital services to the community including education programs, clinical research and care for the underserved. The funds raised from the tournament will help DeKalb Medical offer advanced technology and treatments to patients as well as provide an environment that supports delivery of high quality, compassionate care. Funds are specifically earmarked for a surgical suite renovation project which will include improvements such as new equipment, tables, monitors and updated lighting. The surgical suite updates will streamline surgical procedures, reduce wait times and provide patients with quality care and the most advanced technology. Last year, the tournament raised over $200,000.00, and organizers hope to exceed that amount this year.
Golfers will start at 7:00 a.m. with breakfast and an "eye-opener" beverage station. This will be the first year that the tournament will have one-flight only. The shotgun start will be at 8:30 a.m. All golfers will be able to attend a special reception and awards ceremony in the newly constructed Merion Pavilion following the tournament.
There are still some spots available for the DeKalb Medical golf tournament. Anyone interested may contact the DeKalb Medical Foundation at 404-501-1344, or view the sponsorship brochure online.