Hollis Cobb Training Specialist, Nikki Ellis, donates a great deal of her time and energy to the Fulton County chapter of the Motherless Daughters Foundation. Serving on the organization's Executive Board as the Program Director, Nikki uses her connections, resources and imagination to develop educational and enrichment programs for girls in the Atlanta area who are lacking guidance from a mother.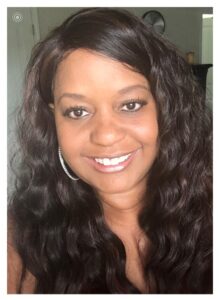 "We work with girls 9-18 who do not have a mother in their lives due to death, incarceration, drug abuse, abandonment or neglect," Nikki explained. "We fill in the gap to provide them with the resources to become successful and contributing adults," she said. Nikki went on to note that the organization does continue to help girls who need them after they are 18 and while they are in college. Some of the college graduates have come back to the organization to serve as peer-mentors.
The Motherless Daughters Foundation is a non-profit mentoring program that offers year-round support to girls entering their adolescent years without the support of their natural birth mother due to unforeseen circumstances. The program is designed to empower girls to embrace every aspect of adolescent life and motivate them to succeed in spite of their challenges. Through the enrichment programs Nikki helps develop, the girls are encouraged to focus on self-awareness, social development and community involvement as well as build character, promote confidence, and cultivate beauty.
Nikki spent the better part of the year planning a week long STEAM camp for the girls which just concluded earlier this month. STEAM is an acronym that represents Science, Technology, Engineering, Arts, Math.
The Motherless Daughters Foundation partnered with AT&T to bring the girls both live and virtual sessions, and the mayor of Forest Park, Georgia provided a space for the live educational sessions.
The week of education included Coding, taught by "The Women of AT&T" and an Art Therapy class which included Yoga at Grant Park followed by a painting class in which the girls painted their yoga mats. There was also a golf class with a discussion on using golf strategies for life success and a Technology class provided by the AT&T Employee Resource Group. The girls also regularly participate in Toastmasters sessions where they work on public speaking and how to successfully interview for college or a job.
"We are in the process of creating an Aviation Program," Nikki explained, with help from Hartsfield-Jackson International Airport in Atlanta. "We work to expose the girls to as much knowledge and opportunity as possible, and try to introduce them to non-traditional paths," Nikki said. The girls come to the Motherless Daughters Foundation through school counselors who recommend them with the approval of a parent or guardian. Nikki noted that the organization works to engage and involve parents and guardians as much as they are willing to be involved.
Always looking for ways to further advance the Motherless Daughters programs, Nikki said they work with Georgia State University and other colleges to find scholarships for the girls. They recently acquired a grant writer and are also launching a new chapter in Clayton County Georgia. They give each girl a gift for her birthday and this summer have done a bike give-away.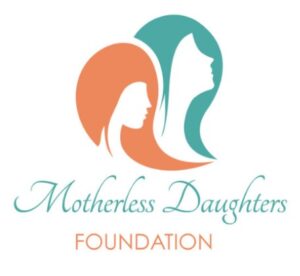 Nikki has a soft spot in her heart for young people in need. Before moving to Atlanta and becoming involved with Motherless Daughters, she lived in New Jersey where she volunteered her time working with boys in prisons. She conducted workshops on choices and consequences, helping the youth recognized good choices and understand the consequences of poor choices.
There is no doubt that The Motherless Daughters Foundation here in Georgia is fortunate to have found Nikki with her creative talents, endless enthusiasm, organizational skills and sunny outlook. She is making a lasting difference in the lives of many young girls who just need someone to be interested in them, offer guidance and encouragement and help them succeed.
https://www.motherlessdaughtersfoundation.com/