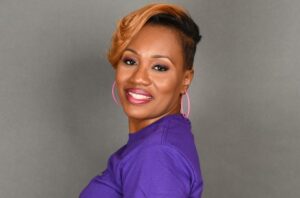 Hollis Cobb Specialty Coordinator for Patient Financial Services, Latoya Williams, is also the Founder and CEO of the Atlanta-based Gems and Gents Coaching Corner, which launched in 2018. "Gems and Gents Coaching Corner is a 501c3 certified nonprofit organization," Latoya explained. "We are focused on helping at risk youth break barriers and overcome obstacles that prevent them from reaching goals and experiencing a life of abundance. This is done through mentoring, coaching and giving back to the community," she said.
Advocating for At Risk Youth
The goal of the organization is to bring purpose into the lives of young people who come from compromising backgrounds by showing them ways NOT to become products of their environment. Gems and Gents volunteers spend many hours in the Metro Atlanta community helping inner city at risk youth through mentorship, encouragement and inclusion. The adult volunteers are focused on closing the door on feelings of inadequacy so that young people can rise above their circumstances and become part of the solution – not the problem.
Latoya Shares her Personal Story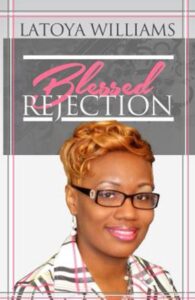 Latoya grew up in Atlanta, Georgia where she lived with her grandparents. She has two sons who are the light of her life. She holds a degree in Business Administration and a certificate in Nonprofit Management. Latoya recently wrote a book entitled, Blessed Rejection, available on Amazon and at Walmart. The book chronicles Latoya's own life as an at risk youth who faced setbacks and roadblocks, but came to look back and realize that the rejection in her own life, although difficult, actually made her stronger.
She uses her own life experiences as a testimony to youth, particularly young women, whose stories are similar to her own. Latoya says it is her heart's desire to understand and support these young women who face the same struggles she has faced, and help them become stronger showing them that they can indeed conquer the world. "Giving back has always been something God has led me to do, and that is why I started this organization," Latoya said.
About Gems and Gents
The organization is designed to provide mentoring to young people in the community by establishing a positive rapport, encouraging community involvement and offering guidance, motivation, emotional support and role modeling. Volunteers work with the youth on important life skills such as job readiness by offering guidance on how to write a resume, how to apply for jobs and how to prepare and dress for interviews. They encourage academic success and assist the young people with exploring potential careers, setting goals and developing a purpose for their passions.
Gems and Gents Coaching Corner is preparing for a second back to school drive and clothing giveaway on August 21. They accept and appreciate donations to keep the organization running. More information about getting involved with Gems and Gents or donating is available on the website: https://gemsandgentscoachingcorner.org/