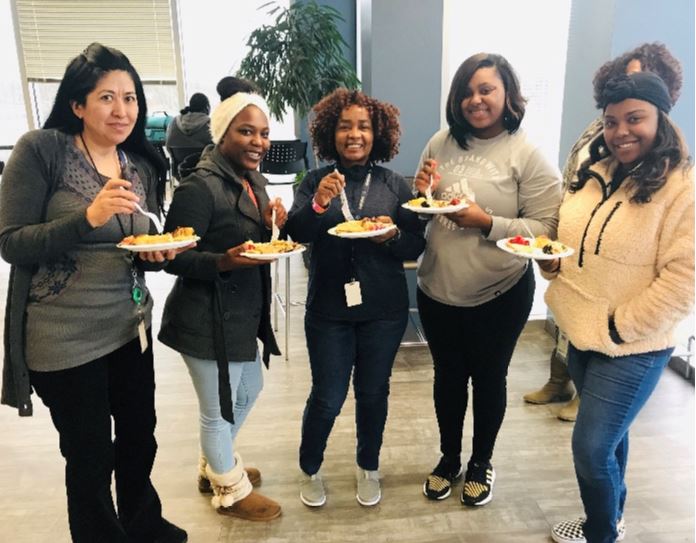 Every work day needs a little slice of fun. To that end Hollis Cobb's Employee Engagement Committee kicked off 2020 with a Pie Contest. Employees who wanted to show off their baking skills brought in their favorite homemade pies.
From old family recipes to new recipes popular on the internet, the wide variety of pies entered in the contest provided a tasty break for the staff. The Hollis Cobb official Taste Testers took their task seriously and savored each bite of pie before naming the first and second place winners.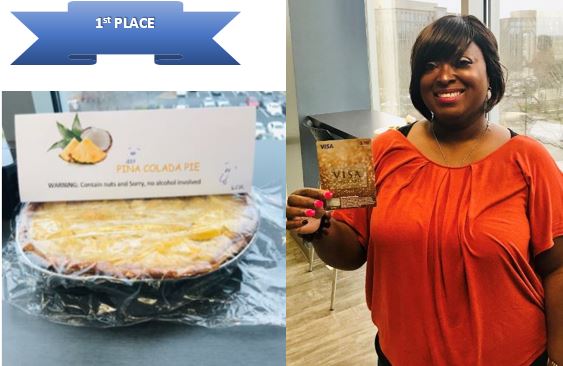 Landing first place with her Pina Colada Pie was Precious Kollie, a collector in our Bad Debt Department. Precious explained that, although her pie did contain nuts, this version, served at the office, unfortunately did not include rum or other spirits. She won a VISA gift card and many compliments from her stuffed co-workers.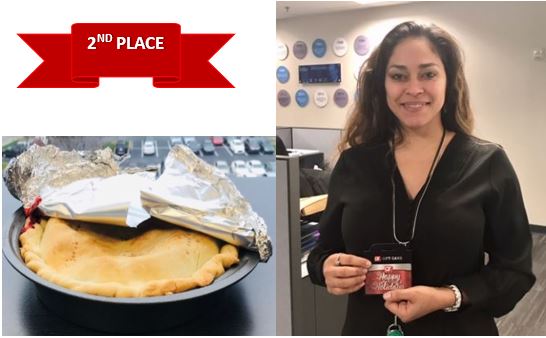 Coming in second place was Diana Carter, with her scrumptious Strawberry Pie. Diana is a Business System Analyst who works in our System Support and Development area. An expert in Quality Assurance, Diana showed no lack of quality in the Strawberry Pie she shared with her co-workers. For coming in with the next best pie of the day, Diana won a QT gas card.
Not only does the Hollis Cobb team cook up delicious pies, they help our clients get a bigger slice of the hospital revenue pie with a large slate of services including:
Pre-Authorization, Pre-Certification, Pre-Registration
Customer Service
Scheduling/Patient Access
Financial Counseling
Appealing Denials
Insurance Follow Up
Early Out Collections
Bad Debt Collections
Legal
Enabling our clients to realize maximum dollars at every point in the revenue cycle, outperforming our competition and always being quick to respond to our clients' request are what helps keep the Hollis Cobb team in a seat at the table with healthcare providers all over the U.S.