From FDCPA and HIPAA to 501r to cyber security and protection of PHI and everything else in between, Hollis Cobb's Director of Training and Quality Assurance has her work cut out for her. Wendy Kukla is coming up on four years with Hollis Cobb Associates where she has garnered a multitude of experiences prior to becoming a Director. Her past positions with the company include Recruiting and Onboarding, Human Resources, Project Manager, Document Manager, Lead Trainer and Compliance Officer.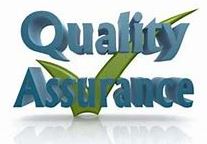 A graduate of Saint Xavier University in Chicago, Wendy holds a Bachelor of Arts as well as the Credit and Collection Compliance Officer (CCCO) Designation through ACA International (American Collectors' Association). She has experience working with an Illinois collection service from 2001-2014 where she started as a small balance collector while attending college full time. After graduation she became a collection manager and eventually Director of Training and Quality Assurance.
Wendy's range of experiences in various areas of collections and healthcare revenue cycle management help her understand the challenges Hollis Cobb employees face in complying with the constantly changing regulations in the healthcare world. In her role as Director of Training and QA, she is responsible for creating and overseeing the company's training programs in HIPAA compliance, FDCPA, TCPA and state collection laws as well as compliance and quality assurance efforts related to revenue cycle, patient access, scheduling, customer service, first and third party collections and insurance follow up. She manages the execution of Hollis Cobb's QA programs for patient communications and insurance follow-up while ensuring that all programs are executed according to guidelines.
"Protecting the data of our clients, employees and the patients and consumers we work with is a great responsibility. Compliance and Training go hand in hand," Wendy explained. She went on to say that, "Training is the backbone of any successful organization, and there can never be enough of it, including class room courses, coaching, mentoring, performance reviews and learn-by-doing activities."
Wendy cites Time as one of her biggest challenges, as with many in healthcare who face increasing requirements to add to the work day. The best part of her job, Wendy said, is the staff with whom she works. "Throughout my career, I have always had a passion for interacting with people." She explained that she enjoys leading a training class and watching the employees as they connect with the topic and understand the impact on their own jobs. Wendy said she plans to continue to grow Hollis Cobb's education courses and incorporate e-learning courses as well.
A native of suburban Chicago, Wendy moved to Atlanta two years ago with her husband and two daughters. She said she definitely likes the weather better in Atlanta, but does miss the food in Chicago. When not managing the training, compliance and quality assurance programs at Hollis Cobb, Wendy serves as a Girl Scout troop leader for 10 young girls. "Girl Scouts is an important organization to my family," Wendy said, adding that, "I was a Girl Scout as a young girl, and now both of my daughters are members. It is wonderful to show the girls the importance of community, leading and the power of strong relationships."
Wendy's high standards and commitment to excellence in both her job and her personal life make her a tremendous asset to Hollis Cobb's staff, leadership and the company's many clients.