This month Hollis Cobb Associates recognizes the birthday of our founder, Hollis L. Cobb, who would have been 99-years-old on June 2. Without his willingness to step out and take the risk to start a different kind of healthcare financial management company, we would not be here today.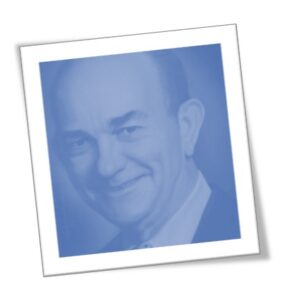 Born in 1922 in Decatur, Alabama, Hollis Cobb graduated from Cumberland University School of Law and served in the Marine Corps during World War II. In 1962, after numerous doctors identified the need for a hospital north of the city, he was selected to lead the 40-person planning association that went on to establish and build Northside Hospital in Sandy Springs. Northside was Hollis Cobb Associates' first client in 1977, and also where Hollis Cobb passed away in 1988 at the age of 65.
Hollis Cobb was a master at engaging support for the hospital's construction from business leaders in Atlanta. At the time, Atlanta physicians described Cobb as "part salesman, part politician and all big heart." As the chair of the site selection committee, Cobb chose the 35-acre spot where Northside Hospital sits today. Eventually, the street circling Northside Hospital was named Hollis Cobb Drive, and today serves as a reminder of the man who helped make the dream of the North Atlanta hospital a reality.
In 1977, Hollis Cobb had the vision to create the first collection agency in Atlanta that exclusively served the healthcare community. He recognized the need for maintaining a true sense of caring for the patient population, even after services were provided and patients were discharged. He believed that, while patients should expect to be responsible for the cost of healthcare services delivered, their debt was different from other consumer debt, and commanded a more caring approach from collectors. This was the beginning of Hollis Cobb Associates.
A year later Hollis Cobb became one of the first collection agencies to offer an Early Out, or Extended Business Office, service to clients. In 1984 Hollis Cobb became one of the first agencies to place staff onsite in hospital business offices to support both the client and the agency staff.
In 1988, Hollis Cobb lost his 14-month battle with cancer and the company was passed on to his sons, Alan and Michael. The next year the younger Cobbs implemented full computerization at the company with the Ontario Flexible Account Collection System (FACS), as they continued to pursue and build upon Hollis Cobb's original vision.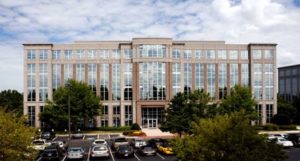 Understanding the need for advanced technology to provide superior service to clients, Alan and Mike brought Greg Hocutt on board in 2008 to expand technological applications and automation, as well as help grow the company through sales, mergers and acquisitions and development of new service offerings.
Hollis Cobb Associates continues to sign new clients all over the U.S. and acquire strategically placed agencies. This year the company rolled out two new applications – one that automates the financial assistance application process and the second which automates the pre-authorization process. There is no doubt that Hollis L. Cobb would be surprised and pleased with how far his original vision 44 years ago has grown and continued to thrive.