Two of Hollis Cobb's long-time managers have been transitioned to new positions recently developed to meet the needs of our expanding clientele and growing staff.
Crista Ramey Martinez is the new Senior Inventory Control Manager and Wendee Bickford is now the new Senior Production Manager. They have been with Hollis Cobb for 13 and 10 years respectively serving in the past as collection managers and team trainers.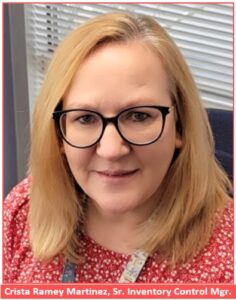 Crista Ramey Martinez
Crista is now responsible for the daily control of all inventory workflow strategies and account reconciliations as well as tracking and analyzing all client inventories. She observes trends and develops protocols that best meet the needs of Hollis Cobb and our clients.
Managing client inventories daily means that Crista implements new strategies for each unique client and ensures that internal and client metrics are obtained and maintained. Crista came to Hollis Cobb through the acquisition of a large agency in Mississippi, and eventually relocated to Atlanta to work at the corporate office.
Working in the revenue cycle industry for over 30 years has given Crista a wide range of experience in healthcare. She started her career as a staff accountant at a hospital owned agency where she moved into other areas of healthcare finance serving as a hiring and training manager, a site manager and an early out and bad debt collections manager.
Wendee Bickford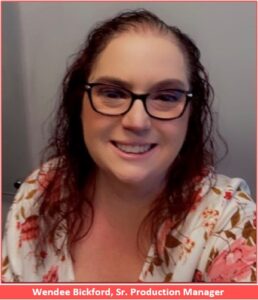 All Early Out and Bad Debt collection managers now report to Wendee where she ensures they are meeting collection goals while remaining compliant with HIPAA, the FDCPA and all other regulations applicable to the industry. Wendee analyzes productivity, collection trends and projections and call metrics to ensure that all client goals and expectations are being met or exceeded.
Discovering the various ways in which different collectors are motivated is one of the greatest joys and challenges for Wendee as well as assimilating newly hired collectors into the Hollis Cobb family and learning how best to support them.
With 33 years of experience in account collections, Wendee started her career as a teenager working in Data Entry, and she stayed in the industry moving on to be an Admin and later working in cash posting, client services and eventually bad debt and early out collections. Along with healthcare, Wendee has experience working in collections for bank credit cards, utility companies and state taxes.
Both Crista and Wendee say they love working with their teams, directors and the leadership at Hollis Cobb, and look forward to growing with the company and working to continually improve the services that we provide for our many clients across the U.S.