Representatives from Hollis Cobb's Business Development and Leadership teams will be busy in September manning the company's exhibit at conferences in Kansas, Arizona, Florida and Tennessee.

The team kicks the month off in Overland Park, Kansas for the HFMA Sunflower Chapter's annual convention and trade show. Set for September 8-9 at the Sheraton, this is the first in-person large scale event for Kansas HFMA since the Covid 19 pandemic scaled back trade shows. The Hollis Cobb team will be at Booth #105 in the convention center giving out logo items and providing some information about our services, from front end to back end.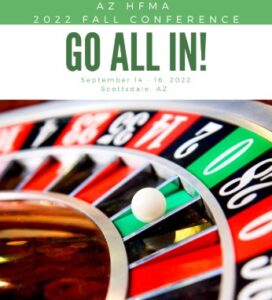 Next stop will be Scottsdale, Arizona for the HFMA Fall Conference at the Marriott at McDowell Mountains. Scheduled for September 14-16, the conference theme is Go All In – improving your chances of winning in the healthcare finance game! Hollis Cobb's team will be hosting Booth #9 at one of the most scenic conference venues in the U.S. Educational sessions will include Surprise Billing, Price Transparency, Communication Challenges, Legislative News and other hot topics.
Hollis Cobb's team will head immediately across the country to Hollywood, Florida for the Sunshine State's HFMA Fall Conference. A large crowd is expected at the Margaritaville Beach Resort September 18-20 where attendees will learn about "Finding New Ways to Ride the Waves." The conference will feature Professional Development Workshops, Recruiting and Hiring Tips and Leveraging Digital Technology along with a Beach Boot Camp and local Volunteer opportunity. Hollis Cobb's crew can be found at Booth #21 with unique giveaways and demonstrations of our various service lines.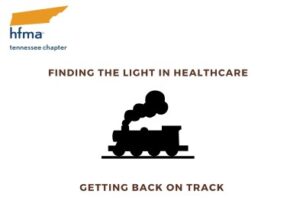 The Tennessee Chapter of HFMA will host a conference entitled "Getting Back on Track" at the Chattanoogan Hotel in Chattanooga, Tennessee. Slated for September 21-23, the Hollis Cobb team will host the opening night reception for all attendees. Educational Sessions at the event will include Artificial Intelligence, Patient Access Challenges, Diversity and Value Based Care along with an Historic River Walk Run and an old fashioned BBQ.
The Hollis Cobb team is back out on the road in full swing now and looking forward to networking with providers all over the U.S. Stay tuned for more conference/trade show news coming in October.