Yes Elvis is still alive! Elvis along with Dolly will make an appearance during the HFMA Region 5 Southeastern Summit the first night of the conference, Sunday April 3 from 4:00pm – 6:00pm at Hollis Cobb's booth. Attendees are invited come to Booth #P3 located in the Pre-Function area outside of the Exhibit Hall to have their photo taken with Elvis and Dolly.
ENTER A DRAWING, SEE A DEMONSTRATION, GET SOME SWAG
Providers who visit Hollis Cobb's booth will be able to register for a drawing for a unique designer item, and collect a cowboy hat and other unique "SWAG." In addition, the team will be prepared to do brief product demonstrations of our Financial Assistance (fae) and Pre-Authorization (passage) software applications.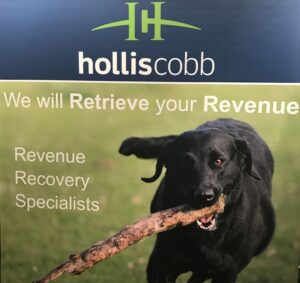 CELEBRATING 100 YEARS OF HEALTHCARE
The Hollis Cobb team is happy to emerge from the Covid fog to take part in healthcare conferences again, and will serve as a Platinum Sponsor at the HFMA SES April 3-6 at the Renaissance Hotel in Nashville, Tennessee.  Region 5 covers Georgia, Florida, Alabama, South Carolina and Tennessee. Hundreds of hospital executives and their business partners will gather the first week of April to participate in the Southeastern Summit themed "Building Healthcare Bridges and the Celebration of 100 Years of Healthcare." The event will include a 100 Years of Healthcare Gala at the Schermerhorn Symphony Center where guests will dress in the attire of the Roaring Twenties.
SUPPORT HFMA'S CHARITY
Region 5 is supporting the charity Sleep in Heavenly Peace, which has 300 chapters and provides beds, mattresses and bedding for children in need. All attendees are encouraged to contribute to this important charity by volunteering from 2pm – 4pm on April 3 to build beds for needy children or give a donation to the organization. More information on HFMA's selected charity is available by visiting https://www.shpbeds.org/
ABOUT HOLLIS COBB
Hollis Cobb Associates is the healthcare business partner dedicated to streamlining hospital/physician system processes to maximize opportunities that will ensure success. We will help you revolutionize your revenue cycle. Offering a wide slate of services from the front end to the back end, our team is passionate about producing top quality results as we help our clients navigate the latest challenges in healthcare. From Pre-Authorization and Customer Service on the front end, to Insurance Follow-Up and Collections on the back end, to software applications that use artificial intelligence to make time-consuming processes more efficient, Hollis Cobb is your go-to revenue cycle partner. Learn more about our many services at https://www.holliscobb.com/  or contact us at https://www.holliscobb.com/lets-talk/.